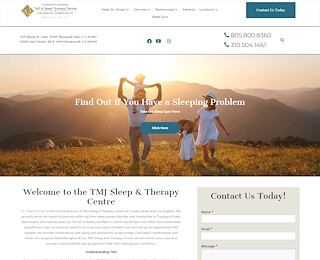 Headaches are the most common form of pain for people worldwide. Some of us have dealt with headaches at some point, but luckily this common type of headache goes away with a bit of sleep and pain killer. Tension headaches are nothing to worry about because you can reverse them without any medical consultation.
On the other hand, migraine headaches are the more severe and will have additional symptoms beyond the typical tension headache. The National Institute of Neurological Disorders states that most strokes usually have moderate to severe headaches before, which do not go away with simple medication or shallow medical solutions. Excruciating headaches are worse because they permanently affect your vision and trigger pain in several other areas like your neck, ears, jaws, and muscles, among many more.
How can you choose the right doctor for treatment for severe headaches?
Many different things can trigger a headache, which means there is also a range of doctors who treat all these kinds of issues. Our specialty is to treat complex medical conditions and underlying TMJ conditions that cause headaches. Often, we look at the jaw and connecting joints before prescribing the proper treatment and other symptoms that may be the source behind the TMJ problems.
TMJ headache relief doctors
Dentists and orthodontists have exceptional knowledge of different TMJ disorders and a technical understanding of resolving the issue. Some of these could be complex malfunctions that need invasive surgeries, while others are minor ones that could resolve with a bit of therapy and adjustments. The main goal of seeing a TMJ doctor is to offer deep insight into specific causes and coordinate the treatment options to focus on every single region and symptom causing a majority of the headache.
We also recommend additional professionals with specialized knowledge on treating different underlying issues to ensure you are getting complete and permanent relief. There are no shortcuts to choosing a migraine doctor, so make sure you vet every candidate before committing to their diagnosis and treatment plans.
Things to consider when choosing a TMJ specialist
Board certification
The ABOP has certifications that certify a dentist skilled in orofacial pain and related subjects. Check whether the doctor has all these membership conditions or has the education and training on the muscle tension headaches subjects.
Residency training
Many residents who claim to be TMJ specialists did not receive the whole training experience when they began their vocation. Dentists must go through a couple of different medical exams and studies, so you want to make sure you choose one who has the residential training for facial pain and headache in Santa Monica treatments.
Lengthy work experience
TMJ and Sleep Therapy Center has a long experience in the industry and is committed to providing the latest scientific answers to fasten and ease the recovery from both regular headaches and intense migraines. We want to ensure you are protected no matter which treatment you get and offer custom treatment plans when you contact us online at 805-496-5700 / 310-401-0813.
Headache Santa Monica